De Bethune builds replica watches that are deliciously futuristic in form and construction, though it has rarely applied its house style to sports watches. Last year's DB28GS Grand Blue is a bona fide sports watch, with plenty of water resistance and dynamo-powered illumination.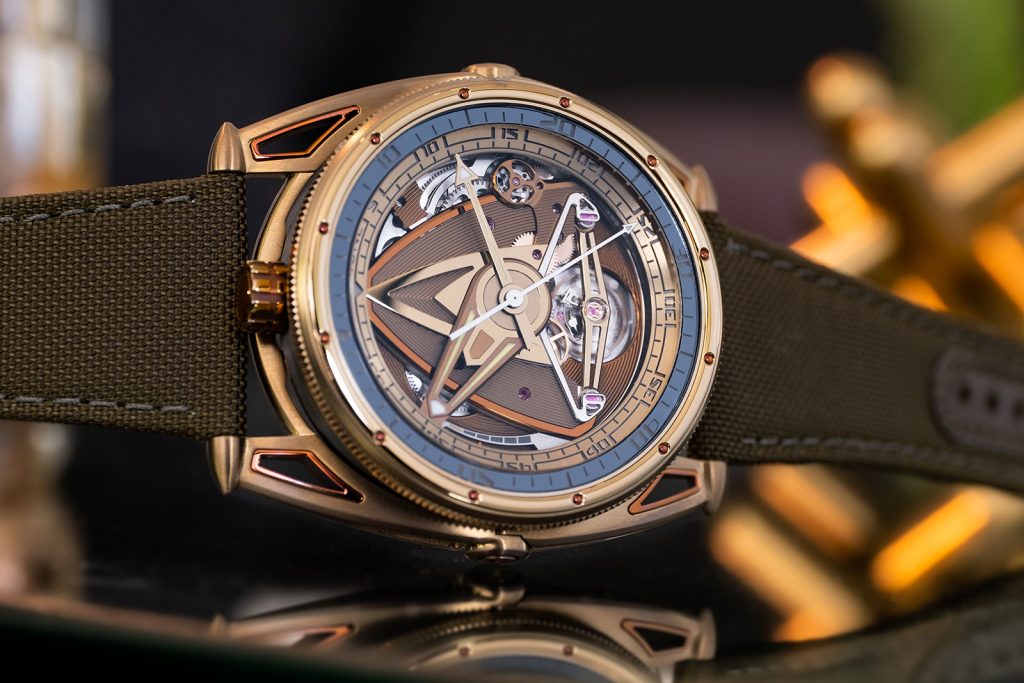 Now it's been given a new look with the Replica DB28GS Yellow Submarine, which has a richly-gilded case that is actually titanium heat treated to create a bronze-gold oxide layer on its surface.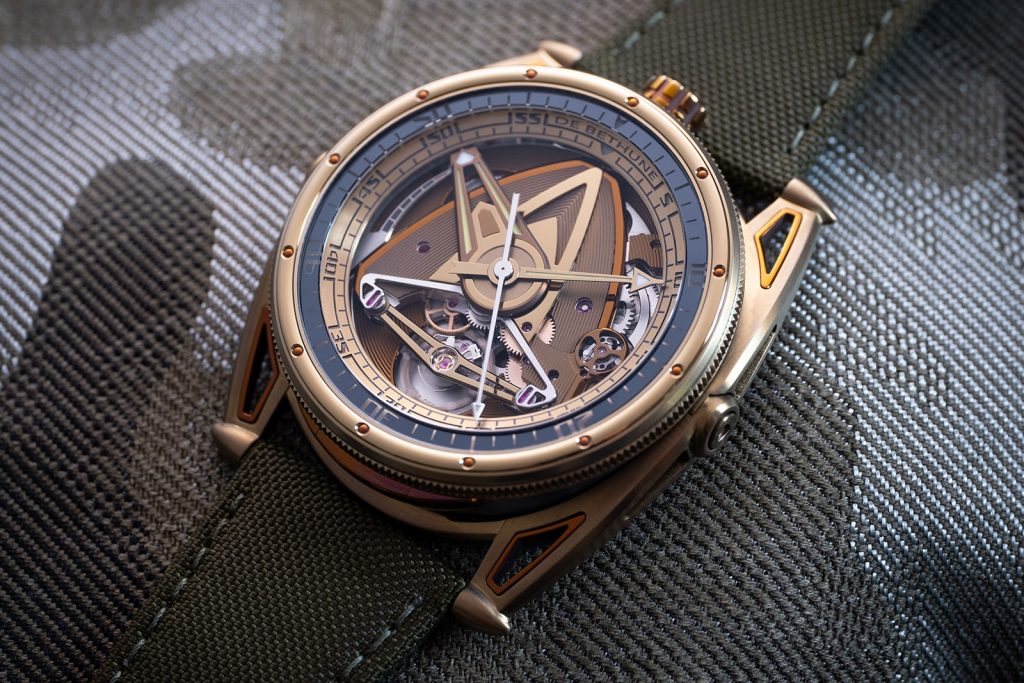 Measuring 44 mm wide and 12.8 mm high, the DB28GS is even chunkier than most De Bethune upup replica watches, which are already quite large. The original DB28GS Grand Blue is mostly a monotonous grey, with some blue accents, giving it a technical, rugged style.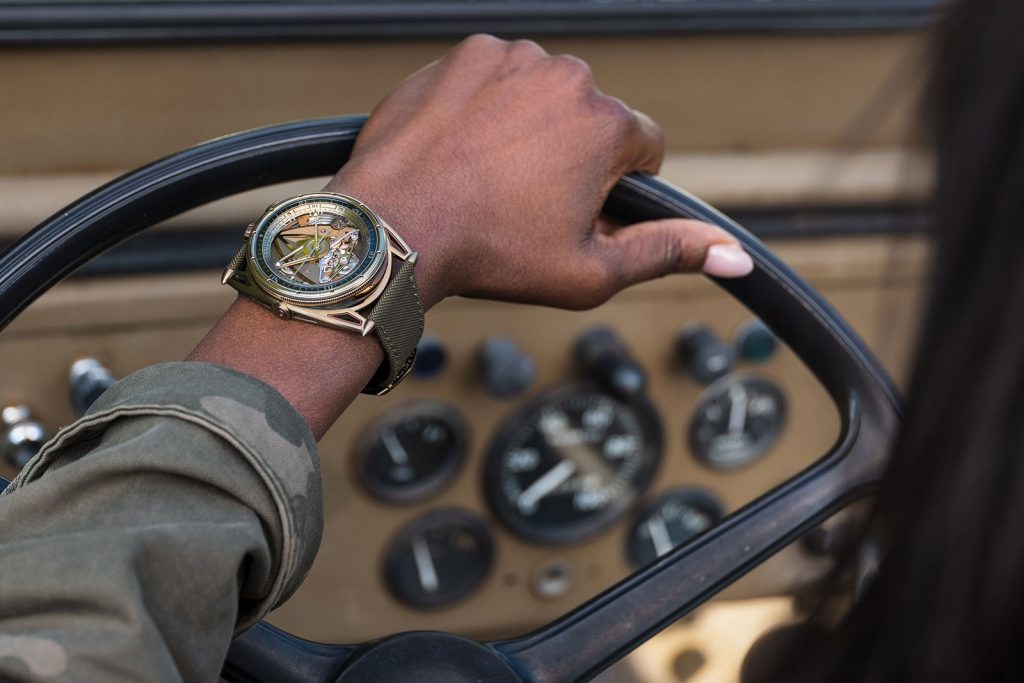 Even though it is just a change in colour, the yellow case of the Yellow Submarine gives it an entirely new look. The gold finish is luxe but more bronze in tone, and also combined with a brushed surface finish, giving the copy watch a warm, slightly aged look. And the new case colour gives the watch more contrast – it definitely pops – making it more visually attractive than its predecessor.